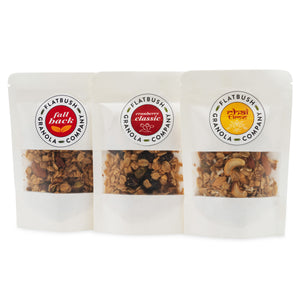 Who says you can't bring it with you?

Our yummy granolas are now available in convenient, single-size packaging so you never have to leave home without them. These are super-versatile: great for snacking on the plane, train or automobile or for a snack break at home or at school, or even a post-workout boost.

Each Snack Pack comes with six (6) 2oz envelopes.