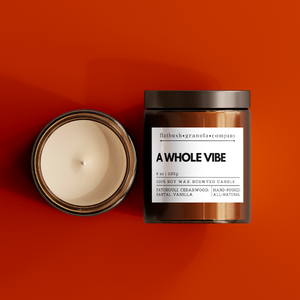 Listennn...put the evening in 'chill' mode with this earthy candle that says 'pour something in my cup' and 'Alexa - play something smooth' from the moment you light it.
Smells like: Grassy, smoky, woodsy and a little bit sweet
Candles are made with 100% Soy Wax. Do not leave unattended. Not suitable for children.