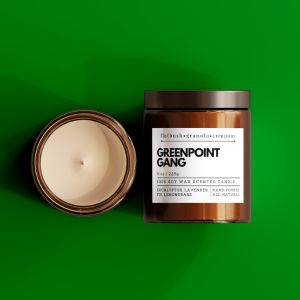 Cruising down Bedford Avenue, cutting through McCarren Park or maybe heading to the rooftop oasis, Kingsland Wildflowers. The category is... Greenpoint!
Smells like: Lemony and juicy with a slightly crisp edge from the mint notes.
Candles are made with 100% Soy Wax. Do not leave unattended. Not suitable for children.